As we are now approaching Christmas and the News Years celebration we at 2by2 would like to extend our Season's Greetings. It has been a truly existing year which has given as an opportunity to be part of several very interesting strategy efforts.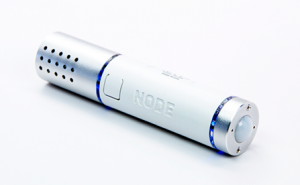 Instead of sending you a post card with our Season's Greetings, we have also this year decided to simply distribute our Greetings electronically and instead make a donation. And also this year we leverage the crowdfunding platform for this purpose, in this case Kickstarter.
In June we published the article "Energy-light economic growth – a call for action" which basically was emphasizing the importance of innovation and creative thinking in the business community in order to address the challenges with an ever increasing CO2 emission. Following this article we have consequently decided to become a backer of the NODE CO2 Sensor project. The project aims to develop a small CO2 sensor which everybody could use to asess air quality by measuring CO2 concentration. At 2by2 we believe the NODE CO2 project has the possibility to provide a CO2 measuring tool that can achieve great reach which in turn would fuel the debate around CO2 emission.
Season's Greetings and best wishes for a Happy New Year!